No matter how big the project is,
we put it in order!
Complete systems for the catering industry, business

and public facilities
As shade for a terrace, cover for a playground or roofing for a seating area:
we plan, produce and install awnings as optimum all-round solutions.
Professional consulting and production – functional and simple operation.
Each project receives an individual, specifically planned system concept in accordance with the functional requirements of optimum protection from the sun or the rain. All project solutions can be controlled both manually and fully automatically.
Thanks to their large printable surfaces our awnings simultaneously serve as large-scale, high-exposure advertising space.
With public facilities such as children's daycare centres, effective and reliable protection from the sun takes priority in the design of the outdoor area.
The right awning fabric for your project
ShadeNet 230
ShadeNet 230 – the classical awning (waterproof to an extent)
PE monofilament / tape net, 230g / m2, UV 300 Kly (All data are average values only to be used for reference)
Fabric
| | |
| --- | --- |
| Type: | knitted |
| Raw material warp/weft: | HDPE |
| Additives warp/weft: | UV stabiliser C2020 |
| Yam count warp/weft: | 400/380 Denier |
| Construction warp/weft: | 6/17 inch² |
Properties
| | |
| --- | --- |
| Total weight: | 230g/m² |
| Tensile strength warp/weft: | 475/1500 N per 5cm |
| Tear strength warp/weft: | 140/60 N |
| Temerature resistance: | -40/+80°C |
Colours and materials:
the on-screen display may vary slightly from the original colour shade
WeatherMAX 80
WeatherMAX 80 – the premium material for protection from sun and rain (waterproof)
WeatherMAX® made of yarn-dyed Satura maxTM fibre. This yarn is a technical polymer with outstanding UV-resistant properties, ensuring enduring colour-fastness and strength.
The term 'waterproof' denotes products that shelter from rain.
HydroMAX Finish increases the waterproofing level, providing excellent results in terms of water and mould resistance without affecting the breathability features of the fibre.
WeatherMAX® is characterised by extreme tear and crease resistance.
Fiber:
100% Spinnerets

Colored

Satura maxTM yarn
Thread:
solution-dyed Satura maxTM yarn
Finish:
HydromaxTM
Weight:
ca. 270 g/m²

Tear strength

:
Chain 200daN / 5cm
Width:

approximately

150cm

Roll length

:

approximately

69m
Colours and materials:
the on-screen display may vary slightly from the original colour shade
Further textile fabrics
All textile fabrics are processed and assembled to customer specifications, and meet both functional and architectural requirements.
Soltis 86/92/Air/Stretch
for retracting systems and fixed awnings
polyester, coated
provides protection from sun and rain
380 – 500 g/m²
MasAcril
for fixed awnings
acrylic fibre, PU coated
provides protection from sun and rain
300-320 g/m²
Nylons
for fixed sails, locally fixed awnings
strong nylon fabric, PU coated
provides protection from sun and rain
110-205 g/m²
Classical sailcloth
polyester, single colour, neutral
for retracting systems and locally fixed awnings
provides protection from sun and rain
up to 150 g/m²
Available sail shapes for our awnings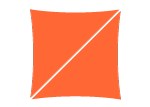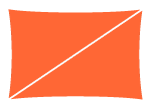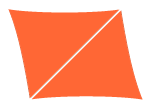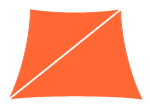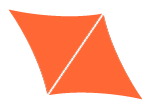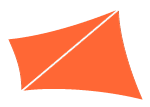 Anchoring for our retracting awnings
Whether it's free-standing awning installations or specially developed systems for courtyards, facades, inner or outer corners of buildings – we'll find the best way of attaching your awning system.
Some typical examples: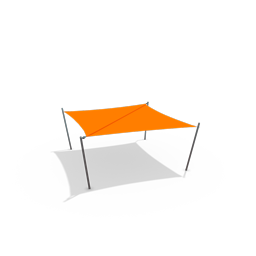 free standing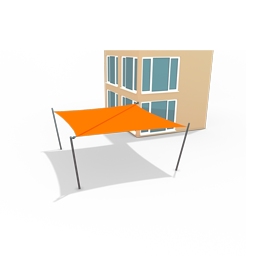 corner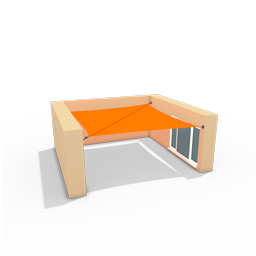 courtyard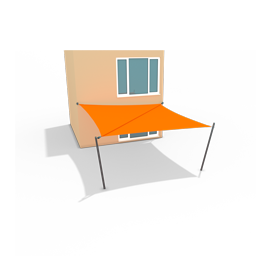 facade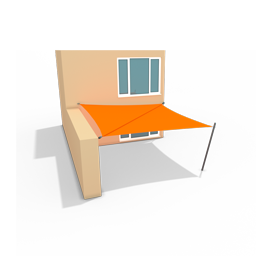 inside corner

Consulting, assembly & installation: In Germany and worldwide.